Highgrove Condominiums
Stamford, CT

Now available from 1.3 Million


Above is a rendering of the 18-story luxury condominium complex "Highgrove". The new construction will take place on the corner of Grove and Forest Street in Stamford, CT. The buildings 91 luxury units most of which range from 2,500 to 3,500 square feet will each have a fireplace, 10-foot ceilings and at least one private balcony.

The Highgrove condominiums range from 1.35 to over 3 Million. A full-scale exquisitely furnished 3,000 square foot model is now open.

Highgrove's boutique collection will offer an exceptional lifestyle available only to a select few.

After several delays the project will go forward at the end of February/beginning of March 2007 and is slated for a completion date of November 2008.

There is still opportunity for pre-construction pricing.

When the Highgrove construction commences the pricing will be adjusted. Currently the pricing is offered at about 650 per square foot.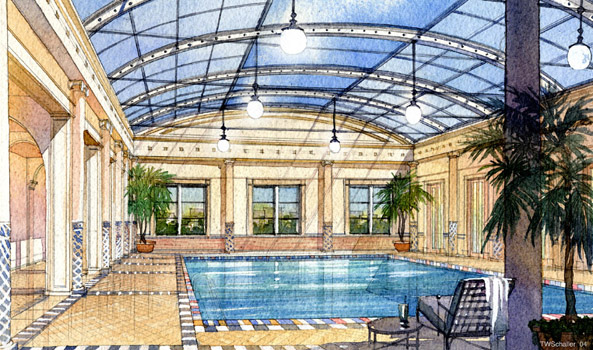 A rendering of the pool area. This recreational
area will be located on the forth floor and will have an outside lounge area. Weather permitting the retractable roof will be open.
Highgrove Synonymous with Classic Elegance
2/08/07
The Highgrove condominium construction will soon be underway. If you are unfamiliar with this project, Highgrove was the first proposed luxury development for Stamford and has paved the way for many other condominiums projects planned in the downtown area. Highgrove helped to establish a new high-end condo market for Stamford.
Robert A.M. Stern is the master architect who designed Highgrove. Stern is Dean of the Yale School of Architecture in New Haven, Connecticut and is also the founder and senior partner of Robert A.M. Stern Architects of New York City.
Stern is also the Author of many highly acclaimed books on architecture and architectural history.
Highgrove is in a superior downtown Stamford location, within walking distance to many wonderful restaurants, the movies and only a few minutes to the train station.
The tower portion of the building will be set back from the neighboring building to maximize the city views and views of Long Island Sound.

"The building itself is based on the kind of classicism that was developed in the late 18th and early 19th centuries. Kind of abstract and a very elegant kind of classicism. In America it is Federal or Georgian in style, but I was really thinking about the type of work of John Nash or John Sone of London which takes that classical language and really strips it pure in a most elegant way, " said Architect Robert Stern.

An Intimate Entrance
Highgrove will have a belgium block paved motor court with a low lying brick wall, landscaped with shrubbery and hedges. There will be 4 levels of concealed parking and the top portion will be topped with a glass enclosed pool area and landscaped terrace.

"We were able to make this very strong entrance court. When you drive in it is like driving into your house, both welcoming and an intimate space. Since there will be two scales to the building, when you are in the courtyard, you will not sense that giant building behind you. You will just be able to feel the elegant entrance," states Stern.


There will be a 24 hour valet service and a concierge on staff. Amenities to include a health club, two private massage rooms, a wine cellar, billiards room, a great room for entertaining, and a private screening room.
"Highgrove itself is quite unique because we have multiple elevator cars and small lobbies. Just the kind of thing you have in the New York residences from before the Second World War, instead of a long anonymous hallway, with too many doors and too many neighbors. You will have the privacy of your own house in a multiple dwelling which has the benefits of low maintence, physical proximity to downtown and fantastic extra facilities."



REAL ESTATE NEWS IN CT
by Christina Tracy
Visit the links below
for information on new construction
from Condos to new Subdivisions in CT!
New Construction in Stamford
New Construction Greenwich CT
New Construction Southport








The Lobby of Highgrove

Robert A.M. Stern is the master architect who designed Highgrove. The architect has shares his views on the project and on the style of Highgrove.

Individuality Within a Collective

"Our design is completely different than a completely glass enclosed building where it is hard to find your place in the building".

"I like to think of building houses as building dreams for people. Obviously everyone has different dreams, but behind our work at Highgrove and virtually all of our projects is a real intimate knowledge of how people live. All of the interior spaces have a graciousness and flow, zoned with the privacy of bedroom quarters, and a big living room and dining area."



By Robert Stern
The KC Irving Center Wolfville, Novia Scotia
Palladio Award Winning Design
Highgrove Luxury Condominiums


Highgrove in Stamford, named after Prince Charles' centuries-old estate in England, has broken ground and the construction of the majestic building will begin at the end February of 2007. The design of Highgrove evokes feelings old world charm combined with modern conveniences.

These well appointed homes promise to provide the ultimate in luxury.


Highgrove residences designed by renown American master architect Robert A. M. Stern will be the most luxurious high rise styled residences between Manhattan and Boston.

The symmetry, and simplicity of style speak to Stern's Neo-Classic approach as you enter the elegant lobby and view the artistically beautiful model.
The luxury amenities include 24-hour valet parking and doorman, concierge, pool with spa, sauna/steam room, health club, a billiard room, private screening room along with a climate-controlled wine cellar.
To schedule an appointment call 203-273-5810. There is a enormous amount of building going on in the area and we would be pleased to send you listings so you may take a detailed look at the market.
.



Highgrove in Stamford was named after
the Highgrove House in Gloucestershire, England
this is the country home of the British royal family



An aerial view from The Highgrove Building Site in Stamford

Pictured Above Robert AM Stern

" Stamford has lacked until recently first class places for people to live downtown. The development of all the cultural activities has really turned Stamford into a true city."

"I am delighted I took on the project because I thought the building in Stamford would be amazing."






Highgrove building amenities and features

*Concierge and 24 hour doorman
*Great Room for Entertaining
*Fully Equipped Health and Wellness Center with Spa treatments rooms, a yoga studio, steam rooms, along with world class strengthen and cardiovascular equipment
* Indoor Pool with Adjacent Large Terrace
*Wine Cellars with private wine vaults a tasting room with an adjacent kitchen and facilities
* Private state of the art Screening/Media room
*Billiard Room/Card Room
*Private Touch Sensor Entry Elevator Access to the Residences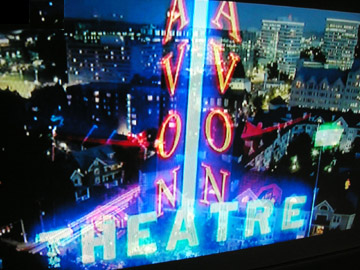 Within walking distance from Highgrove there are many wonderful restaurants, theaters, the Stamford Town Center Mall and numerous stores and shops, a few include:

Bennett's Steak House
Telluride
Chez Jean Pierre
Sabatiellos
Druid
Schakolad Chocolate Factory
Pedigree Ski Shop
The Stamford Town Center
The Avon Theater
The Landmark 9 Cinema