Home Selling

Home Selling Stamford, Greenwich and Norwalk Connecticut


Connecticut Home Selling Disclosure Forms and Lead Based Paint Forms


As a Real Estate professional it is my goal to educate you on the entire process of home selling
below I have descriptions of the documents that are used when selling your home.
Real Estate Forms Used when Selling a Home in Stamford, Greenwich and Lower Fairfield County

Listing Agreement
In Connecticut, we use a listing agreement which is a contract to employ the agent to find a buyer for the property at a specified price, within a specified time period. Upon listing, the property description is entered in the Multiple Listing Service (MLS) data base. This gives the property maximum exposure with all the other agents in the system. This data base is searchable by location, number of bedrooms and baths, and other attributes of the property. This summary of listing information is available on the internet for licensed real estate professional who subscribe to the listing service
in Lower Fairfield County.

*Special Seller's Guarantee When listing your property, I provide a special seller's guarantee so if for any reason you decide you
would like out of the listing agreement you may cancel the agreement at any time with no question's asked. I am very confident in the level
of service and marketing that I provide. I go beyond the normal level of service and consistently exceed my clients expectations.

Connecticut Property Disclosure Statement
Part of the process of listing a property includes the seller completing a full disclosure of any defects in the house.

*As your sellers agent I will provide you with all of the required forms when we list your property.

The seller is required by law to truthfully disclose any significant facts pertaining to his property.

When the buyer makes an offer the signed Connecticut Property Disclosure statement needs to accompany the offer to purchase. Below is a link to the State of Connecticut's disclosure form.

Connecticut Residential Property Disclosure Statement

Lead Based Disclosure Statement
Every purchaser of any interest in residential real property on which a residential dwelling was built prior to 1978 is notified that such property may present exposure to lead from lead-based paint that may place young children at risk of developing lead poisoning. Lead poisoning in young children may produce permanent neurological damage,including learning disabilities, reduced intelligence quotient, behavioral problems, and impaired memory. Lead poisoning also poses a particular risk to pregnant women. The seller of any interest in residential real property is required to provide the buyer with any information on lead-based paint hazards from risk assessments or inspections in the seller's possession and notify the buyer of any known lead-based paint hazards. A risk assessment or inspection for possible lead-based paint hazards is recommended prior to purchase.

Below is a link to the Lead disclosure form
Lead Disclosure form used in Connecticut and throughout the USA


For a free home market evaluation call 203-273-5810 or email ctracy@christinatracy.com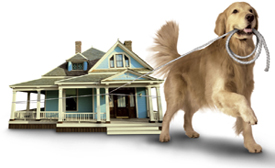 Please check back for addition information and Tips for Home Selling in Stamford, Greenwich and Norwalk Connecticut

This site is updated frequently to reflect the latest information about Stamford, Greenwich, Norwalk and Lower Fairfield County CT real estate, homes for sale, luxury homes, waterfront homes, investment properties, Condos, Condominiums and Coops in Connecticut!


This site features Stamford Connecticut Real Estate, Stamford homes for sale, Stamford condos for sale, daily e-mail updates of all new MLS real estate listings in Stamford CT, Greenwich CT and Norwalk CT, Stamford Home values, Greenwich Home Values, Relocation to Stamford CT. Thinking about buying a home, condo, other real estate property or in Stamford, CT? You will find real estate tips and information from a local real estate agent Christina Tracy.

Please be sure to visit Christina's featured homes pages and Condominium pages for additional information about condos for sale in ct, waterfront condominiums, luxury condominiums and new construction in Stamford, Greenwich and Norwalk CT along
with pages Home Selling Forms, home buyer's articles with tips for reading your home for sale.
I have also included a new construction glossary with definitions and terms.

Favorite Real Estate Articles from Friends at ABC Real Estate on Home Selling
Home Buying , Mortgage Articles and Advice , Credit Articles & Advice
Real Estate and Mortgage Glossary & Definitions


If you are either buying or selling a waterfront property please visit
Christina Tracy's Waterfront Real Estate Guide.
This home guide contains information on purchasing waterfront properties, including flood insurance, seawalls,
inspections and considerations when buying a waterfront condominium.


Call for a free phone consultation. I am very happy to take your call at 203-273-5810
or send an email with the best time to reach you to :Christina Tracy