Waterfront Real Estate in Stamford, Greenwich and Norwalk Connecticut Real Estate definitions, Waterfont Property considerations including Seawalls, Bulkheads, Docks in CT,Flood Insurance and Waterfowl in Connecticut



specialis

Waterfront Home Guide
by Christina Tracy
Greenwich Stamford and Norwalk Connecticut Waterfront Real Estate




Waterfront Home Guide
Waterfront Home Inspections
Before Buying a waterfront home, it is important to have the Bulkhead, Seawall or Dock inspected. The wearing away or weakening of the structure (or undermining) caused by natural erosion flows, currents and land-sided water introductions or "man-induced" erosion through
lack of care may cause sea-wall construction failure. Poor original construction can also lead to premature failure.
The above afflictions, as well as corrosion, marine organisms, and the soil pH can damage marine structures in ways that are not evident to the average home inspector. Though they are often overlooked during a home inspection on waterfront properties, or purposely omitted because of the inspector's lack of expertise or training, these marine structures distinctly affect the property's value.
The condition of Docks, Seawalls and Bulkheads need to be taken into consideration in the overall assessment of the property. Early discovery of structural issues can mean a huge savings in both time and money to you. Once a piling or structural failing is discovered it is very important to schedule a repair as soon as possible, since
additional damage may occur very rapidly.
The inspectors I am confident in recommending are well versed and trained specialists, capable of assessing docks, boathouses
and other waterfront structures.
What are Bulkheads, Seawalls and Retaining Walls?
Bulkheads and Retaining Walls are, by definition, the same. Generally however, walls built along water are referred to as Bulkheads and walls built on dry land, often for terracing, are referred to as Retaining walls.
Seawalls, bulkheads and other retaining structures are designed to provide a protective barrier which divides land and water. This can slow the erosion process by protecting the land from adverse weather and strong waves.
Seawalls can contribute to a stable coastal property environment by preventing the water from coming closer to the property than is desired. This is a human intervention to natural processes, but can protect lands and homes from being destroyed or eventually falling into the ocean. The only downside is that these structures do not protect the beaches on the ocean side of them, but some measures can be taken to help decrease the depletion of the floor in front of them.
Other erosion prevention steps can be taken along with the construction of seawalls such as the planting of vegetation to help hold sand and sediment in place, for example. It is a good idea to bring in extra sand every few years to add to the longevity of a beach's survival.
Waterfront Real Estate Guide Greenwich, Stamford, Norwalk Connecticut


Adding or Rebuilding a Dock or Mooring in Connecticut
For example, if we viewed a waterfront property and the Estate is being sold "as is..."
The dock is visible but deteriorating. In most cases you will be able to rebuild the dock as long as
the modification, maintenance, or repair of existing structures within the limits of existing foundations do not result in any addition to, repair or modification of the foundation itself.

Or if, You have purchased your beautiful waterfront home and you would like to add another mooring.
In Connecticut you are required to file permits through the Department of Environmental Protection
At the bottom of the page I have a list of some of the permits. To apply for an individual permit it is approximately
$575.00. If you are part of an association or if your neighbor would also like to add a mooring you may file as
a group and this will save you time and application costs. I have included this section so you have a basic understanding of the
process and are aware that in many cases if you want to add a mooring, or change a structure (within reason) that it really is
just a matter of time before your project is approved. Your General Contractor will be able to educate you further in the process.

Waterfront Real Estate Guide Greenwich, Stamford, Norwalk Connecticut


Alternatives to Vertical Seawall's
RIP-RAP, (no hip-hop here) rip-rap consists of loose boulders, rocks, or clean concrete rubble, which may be placed along the water's edge to stabilize the shoreline and disperse the energy of the waves.
VEGETATION is a natural and inexpensive way to stabilize a shoreline. It can be used alone or in combination with other methods. Vegetation may be planted directly into the soil or with a fiber mat added for stability.
Waterfront Real Estate Guide Greenwich, Stamford, Norwalk Connecticut

Buying Flood Insurance
To buy a flood insurance policy, call your insurance agent or contact one of the Write Your Own companies, private insurance companies that write flood insurance under a special arrangement with the Federal government. If your agent does not write flood insurance or you don't have an agent, you may call the National Flood Insurance Program's (NFIP) toll free number to obtain the name of an agent in your area who does write flood insurance. The number is 1-888-FLOOD29 or TDD# 1-800-427-5593. You can also check your local Yellow Pages directory.
*It's a good idea to have the same agent who writes your homeowners or other insurance policies also write your flood insurance policy so in the event you need to file a claim, you only have to work with one insurance agency or company.
How can you pay for flood insurance?
You can pay the full annual premium for flood insurance with a credit card (Visa or MasterCard) or by cash, check or money order.
Another way flood insurance premiums can be paid is through an escrow account established by your mortgage lender. In fact, if your lender requires you to buy flood insurance and escrows for other types of insurance or taxes, the lender is required to also escrow flood insurance premium payments. Ask your insurance agent or lender for details.

Condominium association considerations:
Boards of Directors of condominium associations typically are responsible under their by-laws for maintaining all forms of property insurance necessary to protect the common property of the association against all hazards to which that property is exposed for either the insurance value or replacement cost of those common elements. Boards would be well advised to include their attorneys, as well as their agents, in coverage considerations, because insurance requirements are driven by by-laws and affected by state regulations.
This responsibility would typically include providing adequate flood insurance protection for all common property located in Special flood Hazard Areas. Such association document requirements could make the individual members of the boards of directors of associations personally liable for insurance errors or omissions, including those relating to flood insurance. It would be prudent to determine whether the Directors and Officers (E&O) policies provide for such coverage.
Unit owner considerations:
Condominium is that form of ownership of real property in which each unit owner has an undivided interest in common elements. Condominium unit types include detached single-family dwellings, townhouses, rowhouses, or units within a high-rise or low-rise apartment type building, which are considered to be single-family residences by the National Flood Insurance Program (NFIP). Unit owners, who may be individuals or associations, have unique coverage needs that merit particular care. Owners should obtain information about the by-laws and building coverages already provided by the association, because such coverage would be primary, while the unit owner's coverage of building elements is excess. The assistance of their agent is needed to coordinate the appropriate coverage combinations. The two policies that address the insurable needs of residential unit owners are the Residential Condominium Building Association Policy (RCBAP) and the Dwelling Policy, explained below.



Waterfront Real Estate Guide Greenwich, Stamford, Norwalk Connecticut
Helpful terms
CONSERVATION EASEMENT-- A perpetual, undivided interest in property which may be created or stated in the form of a restriction, easement, or condition in any deed, will, or other instrument executed by or on behalf of the owner of property, used to retain land or water areas predominantly in their natural, scenic, open, or wooded condition. The specific purpose of a Conservation Easement is to retain land or water areas as suitable habitat for fish, plants, or wildlife. Among the uses of lands or water prohibited within a Conservation Easement are: construction or placing of buildings or other structures on or above the ground; removal or destruction of trees or other vegetation; excavation or dredging; activities detrimental to drainage, flood control, water conservation, erosion control, soil conservation, or fish and wildlife habitat preservation.
LITTORAL-- Part of a shore zone or large body of water such as the Ocean (compared to Ripararian being a stream or lake)
MEAN HIGH WATER LINE-- The boundary line along navigable waters between submerged lands including the foreshore, owned by the State in its sovereign capacity, and uplands subject to private ownership.
RETAINING WALLS are identical to seawalls, but all portions of the wall are in the uplands.
RIPARIAN OWNER-- One who owns land bounding upon a lake, river or other body of water.
RIPARIAN RIGHTS-- (Water Rights) Those rights incident to the ownership of lands bordering upon navigable waters. They are rights of ingress, egress, boating, bathing, fishing, and the right to an unobstructed view of the channel. Riparian rights also include the right to accretions to riparian lands.
USUFRACTUARY RIGHTS-- (This is similar to Emblement) Interests that provide for the use of property by another.. for example
if there is a natural water channel. The water itself is considered to be held by the public with all adjacent property owners holding rights
to its use. This actually varies State to State.
WETLANDS-- Generally defined as a natural community where water is at or covering the surface of the ground for all or part of the year.
Such as coastal marsh lands or marshes. Large or small, wetlands are always a good source of food, shelter and for animals and plants alike. Many of our area's wetlands are protected habitats for birds who are endangered and threatened species such as the Piping Plover.
*The regulations concerning wetlands vary from town to town as far as setbacks and building regulations.
WATER TABLE-- the upper level at which the underground water table is typically encountered in a particular area

Waterfront Real Estate Guide Greenwich, Stamford, Norwalk Connecticut
Favorite Waterfowl and Wild Green Parrots along our Southern Connecticut Coast

The Great Blue Heron, or "blue crane" as it is often called, is the largest, the most widely distributed and the best known of the American herons. It is a stately bird that is usually seen standing motionless, in silent precursor to ambush. If undisturbed, young herons will remain in the nest until they are as large as their parents
The Great Egret was nearly driven to extinction in the late 1800's by the plume trade. Plume hunters called this bird "long white", for the filamentous feathers that trail down its back. As the popularity of plumed hats grew, so did the outcry against them. Young are downy, leave the nest 6-7 weeks after hatching. Usually nests in colonies.
Mute Swans have been known to live for over 25 years, but most only survive to 5 or 6 years old.Young are downy, leave nest soon after hatching, and stay with parents until the next breeding season
Snowy Egrets employ an interesting method when foraging for food; they use their feet. Stirring and probing, the Snowy Egret flushes out small fish and amphibians, and promptly spears them with its sharp bill.
Green Parrots-- Yes, this is true. We have a very large group of wild green parrots in Southwestern Connecticut as a result of a pet-cargo truck overturning on I-95 several years ago! These beautiful birds love our coastal beaches and decided to stay. Over the years, I have been fortunate to spot these wonderful birds on several occasions.
The Piping Plover is a small, stocky, sandy-colored bird resembling a sandpiper. The adult has yellow-orange legs, a black band across the forehead from eye to eye, and a black ring around the base of its neck. Like other plovers, it runs in short starts and stops.

*The piping plover became a protected species under the Endangered Species Act on January 10, 1986


List of General Permits For Residential Docks, Moorings and Platforms

The Connecticut Department of Environmental Protection uses both individual and general permits to regulate activities. Individual permits are issued directly to an applicant, whereas general permits are permits issued to authorize similar minor activities by one or more applicants.
This permit program, administered by the Office of Long Island Sound Programs (OLISP), regulates a variety of activities in tidal wetlands and in tidal, coastal or navigable waters of the state through two different permit programs: Structures, Dredging and Fill; and Tidal Wetlands.
4/40 Docks (DEP-LIS-GP-001): This general permit applies to the construction of small residential docks which do not extend further waterward than the distance to a depth of -4 feet mean low water or a distance of 40 feet from mean high water, whichever is shortest. The docks must not be constructed over tidal wetlands or eelgrass, and must not occupy a square footage greater than 220 square feet. Registration is required to be submitted and approved in writing by the department in order for the docks to be authorized by this general permit.
Buoys and Markers (DEP-LIS-GP-006): This general permit applies to the installation, removal, or replacement of any buoy, ski jump, course marker or any other in-water object which has already been approved by DEP's Boating Division and which is located waterward of the high tide line in tidal, coastal, or navigable waters. This general permit does not cover moorings, docks, piers, floating docks or other structures for the berthing or securing of vessels. No registration is required to be submitted in order for the buoys and markers to be authorized by this general permit
Non-Harbor Moorings (DEP-LIS-GP-003): This general permit applies to the installation, removal, and replacement of individual noncommercial moorings which are located in areas not within the jurisdiction of a harbormaster. Types of moorings eligible for authorization include mooring buoys, pilings, "clothesline" systems and single floating docks. Registration is required to be submitted and acknowledged in writing by the Department in order for the moorings to be authorized under this general permit.
Osprey Platforms and Perch Poles (DEP-LIS-GP-004): This general permit applies to the erection, placement, or maintenance of osprey platforms and perch poles in tidal, coastal or navigable waters or in tidal wetlands. Registration is required to be submitted and approved in writing by the department in order for the platforms and poles to be authorized by this general permit.
Lake, Pond and Basin Dredging (DEP-IWRD-GP-004): This general permit authorizes the following activities, subject to certain conditions, if they are within the jurisdiction of the Commissioner: dredging of lakes and ponds to restore or improve aquatic habitat or maintain the existing recreational use; and dredging of sedimentation, detention or retention basins to restore design capacity. A request for authorization is required to be submitted and approved in writing by the Department in order for an activity to be authorized by this general permit.
PERMIT ASSISTANCE OFFICE
DEPARTMENT OF ENVIRONMENTAL PROTECTION
79 ELM STREET
HARTFORD, CT 06106-5127
860-424-3003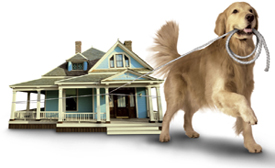 Please check back for addition information and Tips for Home Selling in Stamford, Greenwich and Norwalk Connecticut.

This site features Stamford Connecticut Real Estate, Stamford homes for sale, Stamford condos for sale, daily e-mail updates of all new MLS real estate listings in Stamford CT, Greenwich CT and Norwalk CT, Stamford Home values, Greenwich Home Values, Relocation to Stamford CT. Thinking about buying a home, condo, other real estate property or in Stamford, CT? You will find real estate tips and information from a local real estate agent Christina Tracy.

Please be sure to visit Christina's featured homes pages and Condominium pages for additional information about condos for sale in ct, waterfront condominiums, luxury condominiums and new construction in Stamford, Greenwich and Norwalk CT along
with pages Home Selling Forms, home buyer's articles with tips for reading your home for sale.
I have also included a new construction glossary with definitions and terms.

Favorite Real Estate Articles from Friends at ABC Real Estate on Home Selling
Home Buying , Mortgage Articles and Advice , Credit Articles & Advice
Real Estate and Mortgage Glossary & Definitions

"Buying Flood Insurance" and "Condominium association considerations" information reprinted with permission of FEMA
please visit http://www.fema.gov/ for further information about Flood Insurance
This site is updated frequently to reflect the latest information about Stamford, Greenwich, Norwalk and Lower Fairfield County CT real estate, homes for sale, luxury homes, waterfront homes, investment properties, Condos, Condominiums and Coops in Connecticut!


Call for a free phone consultation. I am very happy to take your call at 203-273-5810
or send an email with the best time to reach you to :Christina Tracy