Home Selling in Stamford, Greenwich and Norwalk Connecticut Tips and Idea's including Showing your home when it is on the market.



specialis
All of my listings are showcased
on Realtor.com. I provide the
best web presence possible for each listing! Homes Sell Faster with a superior web presence. I invite you
to visit my home sellers pages for home selling information.
Home Selling

Information and Tips for Home Selling in Stamford, Greenwich and Norwalk Connecticut

The Power of First Impressions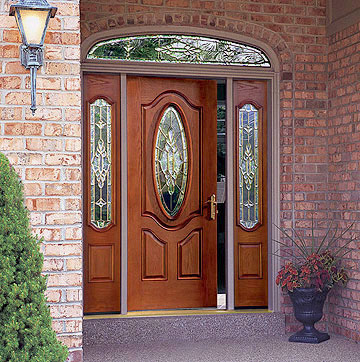 Begin by starting to pack up all personal items including photographs and valuables. If an item is not necessary for your
day-to-day life, this is the time to begin to box it up. Homes that have the least amount of clutter show the best and
create a larger illusion of space.
Step back and play like a stranger when viewing your home. Your prospective buyers will need to be able to visualize living in your
home. You also need to be comfortable with the fact that many people will be viewing your home.

If your closets are full and your kitchen cabinets and kitchen counters are unorganized it is difficult for some one to imagine having enough space (no matter what size of home you may have).
Organize your closets, begin packing extra items you use rarely and store your kitchen items such as toasters and coffee pots
underneath your cabinets.

If curio cabinets, book cases and tables are full of knick-knacks and books, please pack up some of these items.

Recognize the absolute importance of an attractive front entrance.

Paint the front door if it even remotely needs it.

Your entry way inside your front door must be especially inviting for your potential buyers. Make certain it is well lit and has nothing
laying around either inside or outside.

In home selling, it is curb appeal. Many home buyers drive around and view your home from the outside first before committing to seeing
the inside of a home.

Don't hide your home when preparing to sell.
Remove any overgrown greenery that may diminish your homes view. Consider hiring a landscaper who specializes in preparing homes for sale.
Remember that a color plays a key part in marketing your home
Whether for prospects who are driving by or for internet photos some bright flowers in some pretty pots, or a small
change in your landscaping introducing some color may help add interest to your homes appearance. Fresh flowers on the kitchen
table and throughout the house are always wonderful touches. (Dead flowers do just the opposite!)



Big Payoffs for Small Expenditures when Selling your Home in Stamford, Greenwich and Norwalk CT
• Most home buyers don't have the money to move in and do upgrades right away.

• Most home buyer's do not have the time to do upgrades before moving.
"People are willing to spend more money, if they feel they can move into a property without having to do anything such as painting, repairing doors and sanding floors."

"Many people moving to our area are entering the housing market from other area's of the country and want "move-in condition" properties."

Paint inside and out
Fresh paint is the most cost-effective and profitable improvement you can make, even if your home doesn't need a new coat. Paint the interior walls a neutral color and the ceilings white to make rooms look bigger.
New lights
Replace outdated fixtures. This inexpensive improvement can make a drastic change in your homes appearance. Home Depot has many inexpensive
fixtures that will make a big difference for under $100.00!

New flooring
Install new carpet, or tile, and refurbish hardwood floors if needed. Choose a neutral color for new carpeting. New flooring will increase the market value of your home!

Kitchen Updates and General To Do's

Make sure your stove hood filter is clean or replace it. So it is nice and new. If you have an older built in Microwave. Replace it with a new
model. This is a small expenditure between $250.00 to $350.00 and will give your kitchen a nice updated feel.

Clean the oven's interior.

Small kitchen updates such as changing the kitchen cabinet knobs to a nice polished silver or brass can make a big difference along with
changing light fixtures, and the kitchen faucet.

Compile a Repair List
Before listing your home for sale, make all minor repairs. Make sure all of your light fixtures have working light bulbs,and have the highest
recommended wattage available for each fixture. If you have faucets that drip, repair them. If the basement is damp or musty consider a dehumidifyer.
Pay particular attention to the grout. If grout is moldy, tilex works really well.
I work with a certified "home staging" specialist. If you list your home with me, I will provide the initial consultation free of charge. You will
receive a detailed report from this top rated "home staging" specialist with the best ways to stage your home along with suggestions for
home improvements that will cost little but have a big impact when selling your home.

In today's market, your home being in move-in condition is critical for acquiring top dollar.

Home "showing" Considerations when Selling your Home in Stamford, Greenwich and Norwalk CT




• The more exposure, the more buyers through your door the greater amount of money you will receive for your home.

Have an electronic key box installed.

It is actually safer than providing keys to that one special person! Why because many
brokers have numerous keys "at the office". Often these keys are transferred to many different people and never make it
back to the office by the end of the day. I have actually had a broker tell me the keys were under the mat. Other brokers will leave the
home "open" for the afternoon. Have an electronic key box installed for your own safety when selling your home! This is a free service.
The key boxes are very sophisticated and actually keep track of every broker who enters your home along with the time and date of the visit.

•Homes sit of the market when it is difficult to show a property.

If for some reason an electronic key box just will not work out in your situation. Make sure your listing broker will do whatever they
can to make sure your property is shown when possible!

*Once a house is marked difficult to show by real estate agents, you won't receive as many calls to show it.
Fewer showings equals fewer potential buyers!

Be Ready to Show your home at All Times

Be aware that same-day and even last-minute requests for showings are common. A home seller with stipulations often cuts himself out
of a good chunk of the buying market. We all know it is a huge inconvenience, but please keep reminding yourself "the more exposure,
the more money you will receive for your home in the shortest period of time"!

Please leave when a showing is scheduled
Buyers who cannot comfortably view a house, open closest's, and view all rooms of the house thoughtfully
will hurry up and not fully view your home. When sellers remain home this actually tends to kill the sale.
Sellers should be aware that at the very least buyers feel uncomfortable when they are present. This is a time when the buyer
should be envisioning themselves as potentially living in the home, viewing the home and considering how their furnishings
might work within the home. With the seller present it is just too distracting for the buyer.
*If a seller must be home during a showing, please try and go outside or to stay in one location.

Be Flexible with Scheduled Showings
Most agents try to arrive within the scheduled showing time, but sometimes it isn't possible. They may get stuck in traffic, or the house they saw prior to your showing took longer than expected. It happens, and sometimes it happens too late to be remedied by a phone call.
*Try and stay away from home a little longer than necessary if possible, just to make sure you don't interrupt a showing.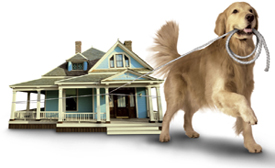 Please check back for addition information and Tips for Home Selling in Stamford, Greenwich and Norwalk Connecticut

This site features Stamford Connecticut Real Estate, Stamford homes for sale, Stamford condos for sale, daily e-mail updates of all new MLS real estate listings in Stamford CT, Greenwich CT and Norwalk CT, Stamford Home values, Greenwich Home Values, Relocation to Stamford CT. Thinking about buying a home, condo, other real estate property or in Stamford, CT? You will find real estate tips and information from a local real estate agent Christina Tracy.

Please be sure to visit Christina's featured homes pages and Condominium pages for additional information about condos for sale in ct, waterfront condominiums, luxury condominiums and new construction in Stamford, Greenwich and Norwalk CT along
with pages Home Selling Forms, home buyer's articles with tips for reading your home for sale.
I have also included a new construction glossary with definitions and terms.

Favorite Real Estate Articles from Friends at ABC Real Estate on Home Selling
Home Buying , Mortgage Articles and Advice , Credit Articles & Advice
Real Estate and Mortgage Glossary & Definitions


This site is updated frequently to reflect the latest information about Stamford, Greenwich, Norwalk and Lower Fairfield County CT real estate, homes for sale, luxury homes, waterfront homes, investment properties, Condos, Condominiums and Coops in Connecticut!


Call for a free phone consultation. I am very happy to take your call at 203-273-5810
or send an email with the best time to reach you to :Christina Tracy
Please visit my home selling pages for information on home selling in Greenwich, Stamford and Lower
Fairfield County